Our History
"
Creativity is an attempt to resolve a conflict generated by unexploded instinctive biological urges, so unfulfilled desires are the driving force of fantasy and fuel night dreams and daydreams."
Bottega d'Arte Sociale APS was founded by absorbing the association Teatro Voce established in 2018 for the design of theatrical workshops . It evolves in the year 2021 (new company name by affiliation to the Arci circuit and new management) expanding to other means to achieve its objectives using the Craftsmanships and their Arts as means of social inclusion, development of skills and integration into the working world.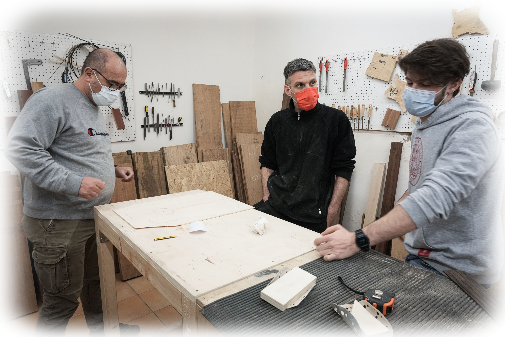 "The conditions for creativity must be interlaced: we have to be focused. We have to accept conflicts and tensions. Be reborn every day. Feel a sense of self."
A reference place where people can find a possible route through the arts and artistic Craftsmanship.
In 2022 it presented the ARTIFICIUM ITERUM SE INVENIT project, obtaining remarkable results as: the support and the collaboration of the Department of Mental Health and Pathological Addictions of the ASL (Health Agency of Imola, Bologna); the collaboration of the Daytime Community Franca Ongaro Basaglia, managed by the Tragitti Cooperative, and also establishing a strong collaboration with the U.E.P.E (Office for the External Criminal Execution) of Bologna and the IAL (Innovation Learning Work) of Imola.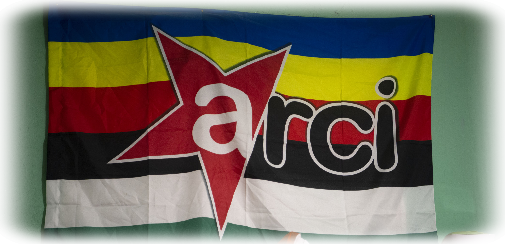 Bottega d'Arte Sociale hosts 2 ASP (personal services agency), 1 IAL and 4 U.E.P.E. trainees. Is currently ongoing a procedure to insert people of the Daytime Community Franca Ongaro Basaglia as a usufruct of the spaces of the association to carry out Craftsmanship activities.
The training and experience of the Board's members, not only as Craftsmen, offers the potential

for

expressing at its best the

quality of Italian craftsmanship alongside the social part of citizenship in a path of personal rediscovery and the genuine made in Italy.